About Us
What We Do
Each luxurious home that Gargiula Construction builds is as unique as the homeowners themselves.
We design all of our Southwest Florida luxury homes with precision craftsmanship and a commitment to complete customer satisfaction. We can take on the entire project from design to construction, or you may choose to have us build your luxury home from your own floor plan.
Already have a home that you want to hang onto instead of building? Rely on our expertise to renovate any living spaces inside or out. Or, we can make that additional room you've been talking about become reality. Whichever course you choose, we'll handle all aspects of management, from site preparation and permitting to every detail of finish work and landscaping.
Gargiula Construction stays up-to-date with the latest information and best practices to offer you cost-effective building, structural integrity, energy efficiency and other building techniques.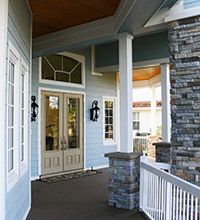 A design/build approach to construction, giving us an excellent balance of cost, efficiency and on-time deliverability.
Gargiula Construction uses the best name-brand products from top companies.
Available to customers before, during and after construction.
All the information you'll need to make informed, cost-effective and intelligent decisions.
Complete satisfaction with our step-by-step assistance throughout the luxury home building process.
Warranty on workmanship and materials, plus manufacturer's full warranties.
We stand behind our homes.